It's pretty dismal at NSF these days. You've got one chance per year for submission with the preproposal policy and it gets worse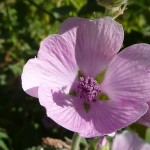 from there. In a particular panel, only 30% of the preproposals were invited to submit a full proposal. Only 6% of full proposals received funding.
With odds like that you need an edge.
Federal research funding is declining or leveling off depending on the field. This happened before in the mid-1990s. I know. I was there. The media reported it. Luckily, I had funding at the time. Federal funding for research began to increase soon after that. The later increases in funding contributed to the surplus of life science researchers now. There are 8,000 postdoctoral researchers in Boston alone according to the Boston Globe. Few of them will go one on to tenure-track or similar positions. Two possible outcomes exist with this scenario of less funding and greater competition for that funding:
1. Fewer researchers will be funded.
2. Smaller award amounts will be the new normal.
Other recent stories discuss lab closures, job losses, abandoned research projects, and people leaving academic science. I am not unsympathetic, especially as one whose career is a great example of inconsistent funding, but the whining about funding is ultimately unproductive. Real solutions to the overall crisis of federal funding for scientific research involve taxes, representatives, and senators.
How can you increase your chances of getting to the pay line in these difficult times?
Get a second, objective opinion about your grant proposal from a scientific generalist. Second opinions are commonplace advice for medical and legal issues. Why should you pay a grant professional instead of asking your colleagues? Your colleagues and friends probably won't have the time, because they are too busy with their careers balancing research, teaching, and service along with their personal lives. Your colleagues and friends may not tell you the truth. Collegial relationships matter whether they are colleagues, collaborators, friends, and even competitors. Damaging those relationships could have serious consequences. Colleagues and friends can succumb to group think. What if everyone around you told you that your proposal was the best ever and a sure bet to get funded? Then, the reviews arrive and you get the worst news – triage.
A generalist, objective opinion from a non-competitor avoids all the above scenarios. In a review panel, most members will not have the detailed subject matter background of the experts and near experts that reviewed your proposal. A research proposal must engage the generalists with your story, especially the why of it all. A second opinion from a generalist can help you tell a better research story, catch some common mistakes,  find organizational problems, and even check for correct formatting.
What is it worth to you to pay a science grant professional to review your proposal or mentor you through the process?
Given that most science research grants range in the award amount from the low six figures into the millions, then the potential return on investment from hiring an outside consultant is huge. An investment of a few hundred dollars for an outside review or a few thousand dollars for a grant mentor could mean a new research direction for a career, keeping a career, having summer salary or release time from teaching, a promotion, or a new position.
Get an edge. Get a second opinion. Invest in yourself and your career. You can't afford not to.