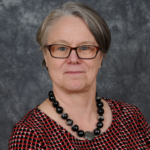 Are you a frustrated life science researcher?  Keep reading if you are.  It doesn't matter whether  you are a junior or a senior faculty member, a postdoctoral researcher or a graduate student.
 Not so long ago I was a biology faculty member at a small Research 1 University teaching biology, botany, plant physiology, and occasionally cell biology.  When I wasn't teaching, I was striving to have a  stellar (for me) extramurally funded research program.  You can read part of my story under Career Change.
 Does this sound familiar?
If any of this sounds familiar,  you are very much like me, throughout my nearly 20-year career.  Expectations for getting grants were high, but mismatches existed between academic expectations and  available resources.  If this is true for my former university, then it is likely true for yours.
Do you need guidance in applying for research grants?
In a smaller college or university, the kind of guidance you had in graduate school is probably absent.  I had none and just persevered.  Scientific grant-writing is difficult intellectual work, requiring perverse attention to scientific, agency, and budget details.  Any help would have made it easier.  The prevailing advice was and still is to have a colleague review your work. If your colleagues were anything like mine, nobody had the time then, and they certainly don't have it now.
Unlike your current colleagues, or advisers, and committee members of graduate school days, I have the time!
Do you need peer-like review of grant proposals and similar documents?
As a generalist in the life sciences, I am offering that kind of review for a fee.  Review services focus on a deep scientific and editorial review of a grant proposal or scientific document from the perspective of a life science generalist.  The packages are for individuals or their institutions needing a fast outside review for  grant proposals and other documents (monographs, manuscripts) with critical deadlines.  My science background probably isn't an exact match to yours, but I will research your work and supporting research as necessary as part of my review packages.  The last time I was an NSF panel member, I had to do some background research for several proposals I was assigned.  Since you are paying for this, you deserve both excellent customer service and thorough reviews from me.  If these review packages do not meet your needs or you require other services, please inquire using the contact page.
Do you need a mentor?
If you have one, that's great!  Colleges and universities got wise and started assigning mentors to new faculty.  Not all mentors are equal. Some are great at helping you to understand your academic workplace.  Indifference, lack of time, and a different expertise are common shortcomings of assigned mentors.
View my Consulting Services Page for information about mentoring services.  The Grant Science Lab is the place where all of you life science postdocs, researchers, academic professionals, and faculty can learn from my experiences to further your professional development.  My blog, The Lab Notebook, covers topics on science, grant writing,  science funding, academic life, and even the nonprofit world.
Now that you've read this far and want more information about grant writing for researchers and other academics: Sign up for more information through The Grant Science Journal.
The Best Regards,
Deb Cook PhD