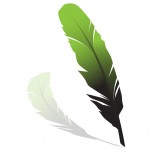 Happy new year to all!  Here are a few resources I found that pertain to grant writing to start your calendar year off right.
Grant Writing Webinars: NIH did the scientific community a great favor by providing webinars  complete with videos and slides on AREA, fellowship, R01, and SBIR/STTR awards.   Expect blog posts and journal summaries of this information in the near future after I have a chance to review them all.
Writing:  Academic writing, grant proposal writing, and clear writing seem mutually exclusive.  Pros Write presents a great example of wordy writing versus clear writing, but I don't care for the feminine and masculine characterization.  Then, there is this piece on  The Confidence Gap in Academic Writing. Helen Sword's blog post on "Seven Secrets of Stylish Academic Writing" discusses the troubling issues of academic writing and proposes concrete solutions.  She recently published a book titled Stylish Academic Writing and check out this
of her at Harvard University that highlights the main points of stylish academic writing.  My favorite post on scientific grant writing is Hope Jahren's hilarious advice on analyzing rat vomit for novel amino acids.
Editing:  Editing comes with writing.  It is always a good idea to have another pair of eyes review a document.  The Professor Is In has a series on academic editing as an alternative career path. There is even more about discipline specific editing. In my consulting work, heavy edit is my default setting.
News Year's Resolutions never really worked for me, but am simmering with ideas about academic grant consulting for the near future.  As a former NSF Career Proposal PI under the old version, I was delighted to find a dissertation that analyzes features of successful NSF Career Proposals.  Currently, I am working on a new white paper that summarizes the author's findings. Journal subscribers will be the first to receive it.
Have a great new year!
Deb Cook