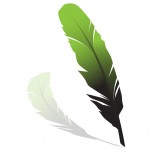 Leonard Nimoy's recent death hit the STEM community hard. Star Trek fans are an open secret within the greater scientific community. Just count the number of people with "flip phones". The original series, its later incarnations and films made science, technology, engineering, and mathematics "cool" for several generations of budding scientists, engineers, and mathematics folk.  Gene Roddenberry always maintained that the average television audience was smarter than most network executives thought. In hindsight, the series was popular culture's answer to the post Sputnik science and engineering panic that gave us the "New Math" disaster.
Providentially, the series arrived on television during the 1960s at the intersection of the space program and the civil rights movement. Turbulent doesn't begin to describe this time in world history. But what period of history is not turbulent? Star Trek was a welcome relief from that turbulence with its themes, fanciful tools, and "mod" (mid-century modern) set decoration well into its 1970s syndication. Not only did it make science and engineering cool for many of us now aging baby boomers, but the original series brought secular humanism and the civil rights movement into popular culture in an alternative way. It showed us that the future could be brighter than we thought after we crawled out from under our desks in cold war civil defense drills only to watch the news from Da Nang, Saigon, Prague, Memphis, Los Angeles, Belfast, the Middle East, or anywhere else in the world something terrible was happening. Perhaps world events of the time explain some of the craziness of aging baby boomers.
People knew computers existed then, but Star Trek regularly referred to them, making them commonplace. All of the imagined tools; the communicators, tricorders, sensors, medical equipment, and even weapons excited us at the time. Did the tools of Star Trek inspire the development of smartphones, countless medical devices, scientific equipment largely unknown to the public, Tasers, and even drones? Probably.
Star Trek, especially The Original Series, did a better job of encouraging students of a particular generation to enter STEM careers than just about any other type of effort to date. Star Trek excited us and we stayed excited. Many commenters think The Big Bang Theory also encourages interest in STEM careers, but I have my doubts as do others. As funny as I find it sometimes, there are too many cringe worthy moments about the personal quirks of the characters and working styles of scientists and engineers. In Star Trek, the scientists and engineers are competent, professional people, who get the job done. The buffoonery of The Big Bang Theory paints a negative picture of the scientific community. Even when I know it's over the top comedy, I can only suspend disbelief so far. Regarding Star Trek, how many television series and later films have a lasting impact like it? Damn few in my opinion. Will The Big Bang Theory follow the same path?