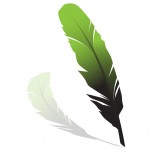 Seventy years ago President Roosevelt wrote  Vannevar Bush, then the head of the Office of Scientific Research and Development, for his recommendations about the future of the war effort research and development "in the days of peace ahead for the improvement of the national health, the creation of new enterprises bringing new jobs, and the betterment of the national standard of living." FDR asks four questions.  These four questions are just as applicable in November of 1944 as they are now in November of 2014.  In summary they deal with (1) the declassification of scientific and technical contributions for general knowledge and their use for the public good (2) disease prevention and the future for ongoing biomedical research (3) The role of government in both public and private research endeavors (4) the development of young scientific talent to continue the momentum.
New frontiers of the mind are before us, and if they are pioneered with the same vision, boldness, and drive with which we have waged this war we can create a fuller and more fruitful employment and a fuller and more fruitful life."
That momentum sustained and continues to sustain several generations of scientists, even with the current federal budget woes. New frontiers of the mind explains it all.  That's why we do what we do.  We scientists are like small children who never stopped asking why?  The difference is the drive to answer the why.  We find the drive and the data "cool".  Most of the time we are afraid to say so, because it doesn't seem very serious to the public.  It is "cool" that the ESA landed a craft on a comet, in spite of inappropriate attire.  Learning something new about the universe and the natural world is a cool thing for us.  So is the internet. Read both letters and the report.